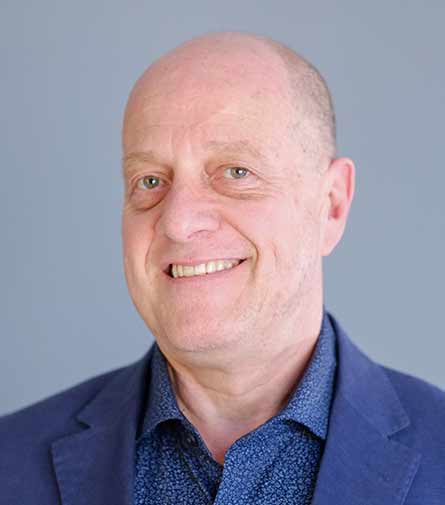 Mike Schmidt, President
Primary care at ambulatory practices plays a vital role in enhancing healthcare while reducing health inequities for marginalized populations. With the ever-increasing need to fund quality care, enhance health outcomes, and reduce the cost of care, it is imperative for authorities to incentivize such practices. As a result, the Centers for Medicare & Medicaid Services (CMS) is required by law to implement a Merit-based Incentive Payment System (MIPS). However, with the lack of in-house resources—quality regulatory and IT functions—to deal with MIPS and other regulations, most specialty practices are looking for a reliable partner to assist them in their historic transition to a value-based reimbursement model. Enter HiQ Services.
"We provide economy of scale to small practices with part-time expert resources, which was once limited to an enterprise-size healthcare organization," says Mike Schmidt, the President of HiQ Services. To ensure clients' success in the competitive MIPS space, HiQ offers tailor-made MIPS consultative services, named MIPS Essentials. Considering the unique requirements of each client, the company configures its offerings into three different categories/ levels: Bronze, Silver, and Gold.
Further, practices are often lulled into a false sense of security regarding MIPS performance and payment adjustments. Identifying this, CMS is changing the rules to reduce median scores, making MIPS complex with greater financial impacts. In this scenario, HiQ allows practices to deal with these ever-growing complications while rerouting them from just "avoiding the penalty" and settling for close-to-neutral payment adjustments to achieving positive payments.
We provide economy of scale to small practices with part-time expert resources, which was once limited to an enterprise-size healthcare organization
HiQ also provides a security risk analysis package that includes a HIPAA policy manual, technical network assessment, and an electronic assessment of networks as well as MIPS Audit Support to help ambulatory practices deal with their security risks.
With such a comprehensive service portfolio, HiQ caters to several healthcare organizations and ambulatory practices with a significant financial stake in Medicare Part B professional service fees and no access to advanced alternate payment models. HiQ's service model is propelled by a comprehensive data-driven approach, which includes several structured surveys. This helps the company evaluate practices in a standardized way and make service recommendations accordingly.
What makes HiQ unique is its focus on the HiQ Quality System for practice quality improvement programs, which are based on a Continuous Quality Improvement (CQI) methodology. As opposed to conventional methods that focus on MIPS score, HiQ goes the extra mile to help clients adopt a structured quality system and improve in a measurable manner, allowing them to enhance patient outcomes and population health management.
According to Schmidt, there are practically a handful of competitors for HiQ with a comparable vision and strategy. For example, although registry companies can provide general advice regarding MIPS, they have to focus on clinical data reporting for a large population of providers and are not in a position to help individual practices maximize their MIPS scores. Similarly, as the scope of MIPS goes far beyond a software system, technology providers like CEHRT vendors are also not in a position to help individual client practices outperform other practices. Besides, RCM or IT service providers lack a deep understanding and passion for regulations that a MIPS consulting group like HiQ can provide.
Capability to facilitate Virtual Groups and provide advanced alternate pricing models also make HiQ a unique player in the MIPS solutions ecosystem. Alternate pricing, which is subjected to a contingency fee model, helps practices minimize their initial MIPS consulting fees if the mutually agreed MIPS performance goals are met.
With longstanding experience in CMS regulations, such as Meaningful Use, PQRS, ASCQR, MACRA, QPP, and MIPS, Schmidt is drawing a comprehensive roadmap for HiQ. The company will focus on certain medical specialties and plans to expand its range of specialties. HiQ intends to invest substantially in analytics tools—to monitor the cost of care more effectively—, helping clients perform at the highest levels nationwide. "As a long term goal, we are planning to target hospitals and organizations participating in advanced alternate payment models," concludes Schmidt.